---
Rally for Unique Abilities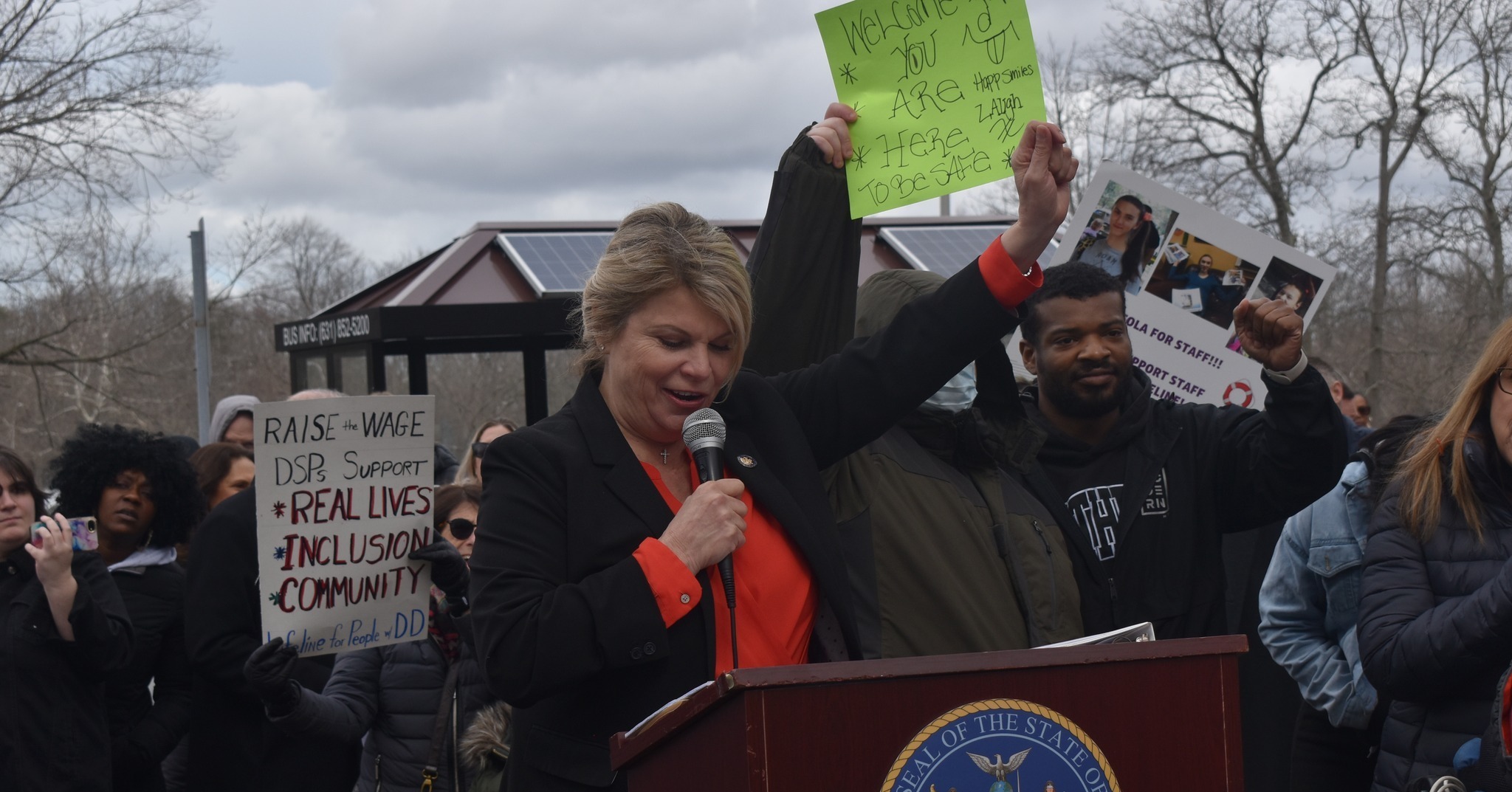 Assemblywoman Jodi Giglio (R,C-Riverhead) speaking at the press conference.
On Friday, March 10, 2023, the Kinexion Network gathered together for a press conference in front of the State Office Building in Hauppauge, NY.
Assemblywoman Jodi Giglio (R,C-Riverhead) and Assemblyman Steve Stern (D-Huntington) held this press conference to voice opposition to Governor Kathy Hochul's proposed 2.5% cost of living increase for direct service professionals (DSP) whom work for not-for-profits like our affiliate agencies, which provide care for people with developmental disabilities and their families.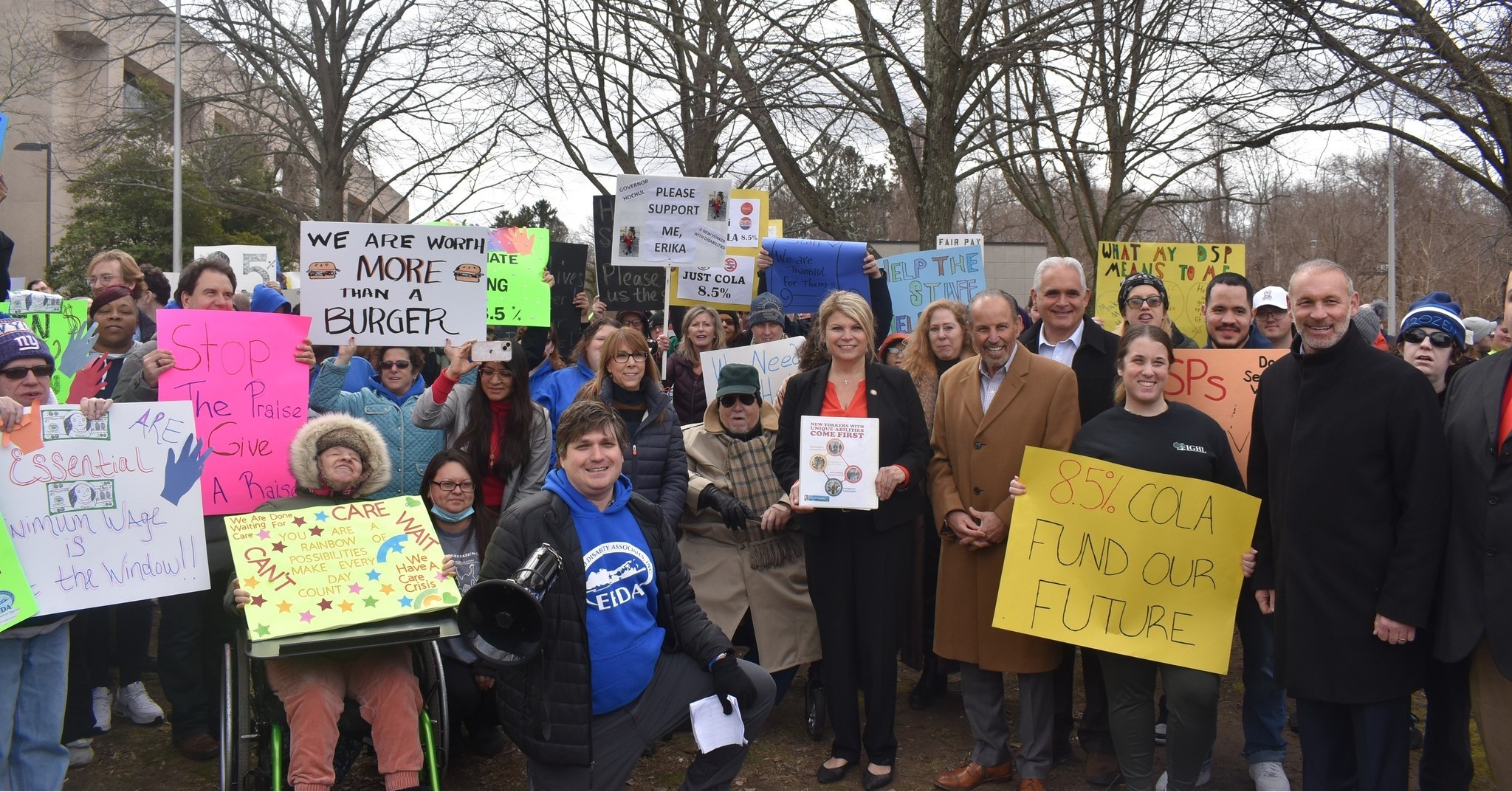 The Kinexion Network - with their posters and microphones, advocating for our DSPs.
We are seeking an 8.5% increase in wages so that we can ensure the recruitment and retention of this critical workforce. The time is now to have our voices heard!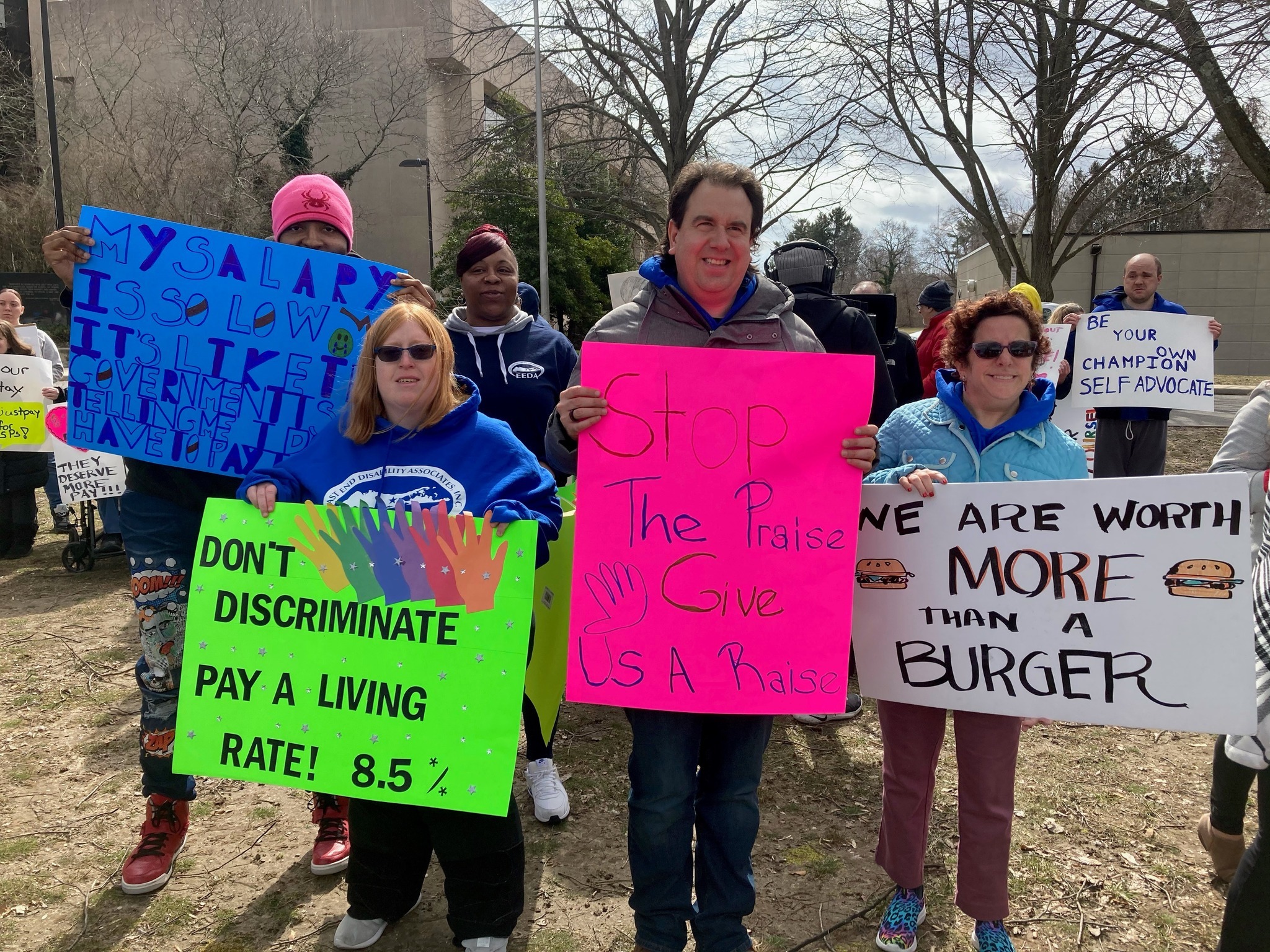 Program participants of the Kinexion Network showing off their posters and giving their loudest chants.
You can help too! By sending an email to your Assembly members and Senators, following these steps below:
1. Visit
https://nyalliance.org/NY_Alliance_Government_Action_Center#/
and scroll down to click "TAKE
ACTION".
2. Fill out your street address and zip code.
3. Fill out your contact information. (By doing this, you will be provided with prewritten letters that will be sent to your Assembly member and Senator in just one click!)
4. Click send and you are finished!