---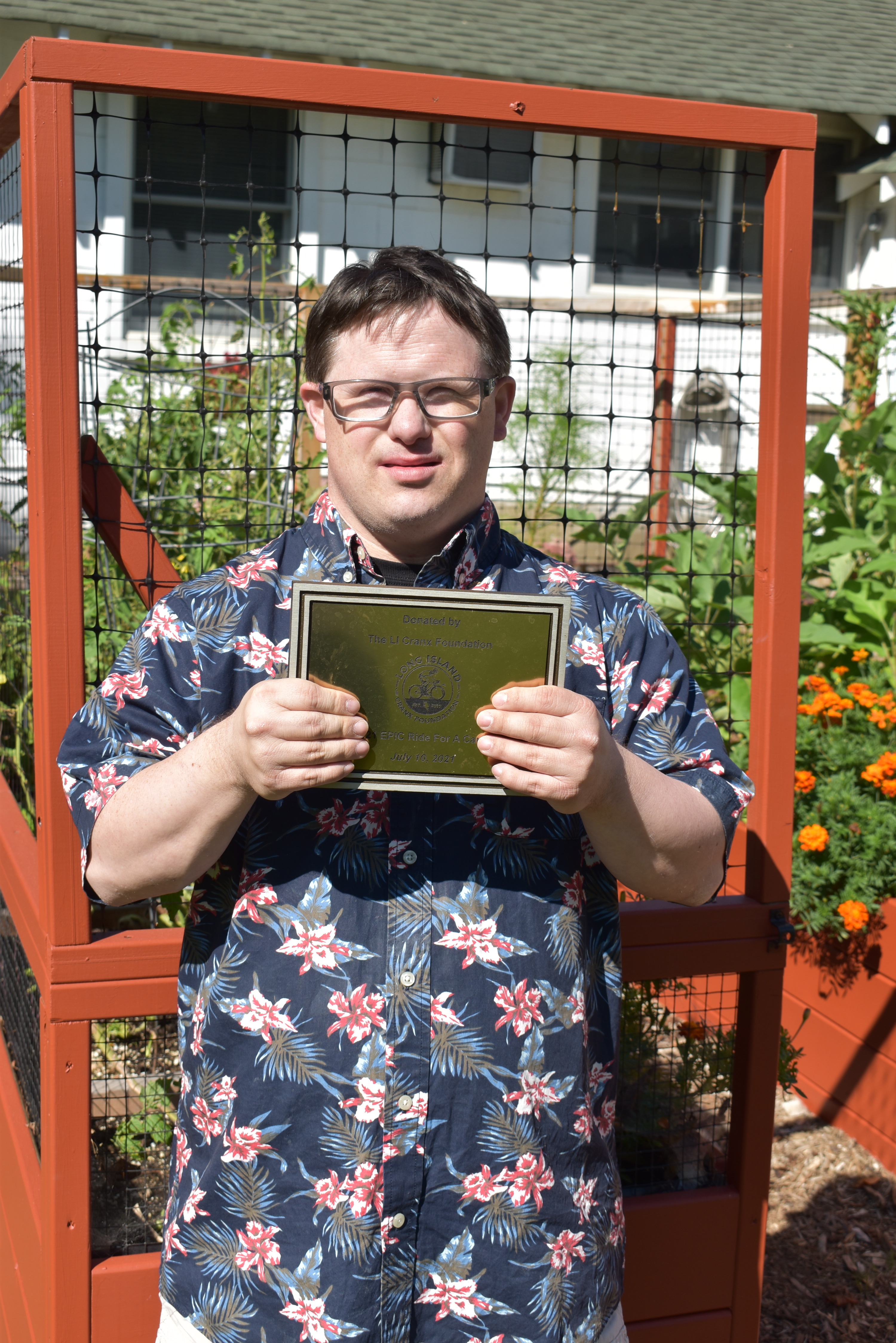 LONG ISLAND CRANX FOUNDATION DONATION TO CORNELL DAY HAB
The LI Cranx Foundation is a family of a dozen local cyclists from Long Island, that have a tremendous passion for cycling, and a love for their community. Each year, the LICF completes their "EPIC High Five", which is a traditional, early start on a Saturday morning, that involves riders who will endure 5 Grueling laps on the Glacier Ridge/Overton Trail System ever-popular, and technical mountain bike trails on Long Island's Glacial Moraine.
Some of LI Cranx Foundation's previous "EPIC Rides" include 510 miles completed on Long Island, in 2020, in one single ride. This foundation was founded to attach a higher purpose to "EPIC Rides". Riders and donors can attach a deeper meaning in connecting to and supporting our families, friends, and community.
Pictured, is Michael, whose brother is Matt, a member of LICF. Matt helped raised funds for the Cornell Day Habilitation's flowerbed. Michael is very passionate about the flowerbed, and super excited to show off the progress of the watermelon and flowers growing.