---
MARYHAVEN'S 93-YEAR ANNIVERSARY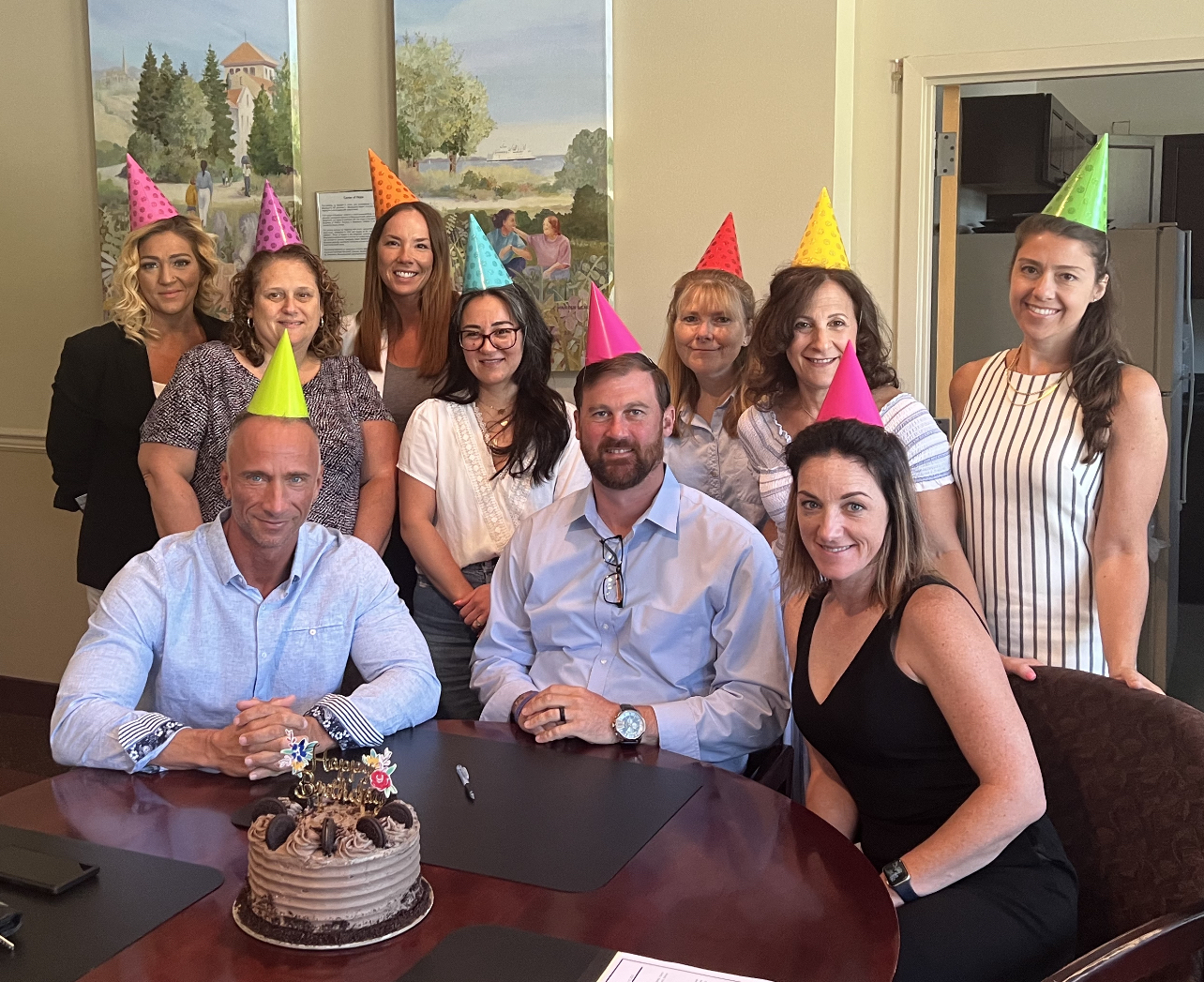 Maryhaven celebrated their 93-year Anniversary on September 12, 2022. The Maryhaven Community shared all of their celebrations with one another, including video messages, pictures, parties, and cake! Check it out on social media, @MaryhavenLI.
Maryhaven began as a small community of nuns from France, who are known as, the Daughters of Wisdom. On July 20, 1930, the Right Reverend Thomas E. Molloy blessed and dedicated the Wharton Memorial Institute. With funds specifically bequeathed by William J. Wharton, the building was constructed and established as an Institute, which would provide services for "mentally and emotionally disabled children". 93 years ago, on September 12, 1929, the Sisters moved into their new home and began the task of caring for 40 disabled children. In 1961, the Institute was renamed to "Maryhaven", to better identify the work of the Sisters and the staff, in a school-like setting. From the hard work that had started from the founding Sisters, Maryhaven now has a new generation of well-trained caregivers whom continue to provide the caring programs through a network of facilities across Long Island.
Today, and every day, Maryhaven and the Maryhaven Community carry the legacy of the founding Sisters and expand the dedication to caring for those with disabilities. Read more about the history of Maryhaven on their website, https://www.maryhaven.org/history
CELEBRATIONS AT MARYHAVEN
Throughout the Maryhaven community, there were a variety of celebrations and activities going on. The Self-Advocacy Committee threw a small birthday party for Maryhaven, which included festive party hats and a delicious chocolate cake, which was enjoyed by the Maryhaven staff and Self-Advocacy Committee members. The Patchogue Day Habilitation had their own fun, and made a huge banner that said, "93; Happy Birthday!". The staff at Patchogue Day Habilitation brought in two cakes for all Maryhaven residents to enjoy with one another.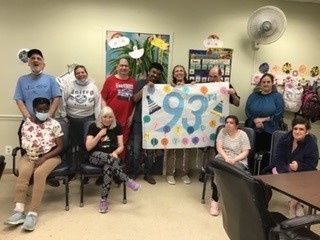 Charles Vanek, Maryhaven's Executive Director, wrote a letter for the Maryhaven Community, to express his excitement and gratitude towards the efforts made for Maryhaven's 93-Year Anniversary. Mr. Vanek said, "Happy 93rd Birthday Maryhaven! Since its inception in 1929, the backbone of our organization has been the direct support staff who provide compassionate support to our individuals. Whether it be the Daughters of Wisdom who provided care to physically challenged children with polio or direct support professionals supporting intellectually disabled children and adults, Maryhaven has been a haven, where young men women can thrive by engaging in meaningful activity and live a fulfilling life. I thank all of you for embracing our history and enriching it, by bringing your best every day." His message speaks volumes for all of the wonderful and dedicated staff at Maryhaven. During the 93-Year Anniversary, September 12 also marked the beginning of "Direct Support Professional Recognition Week", which was heavily celebrated throughout all seven of the affiliate agencies.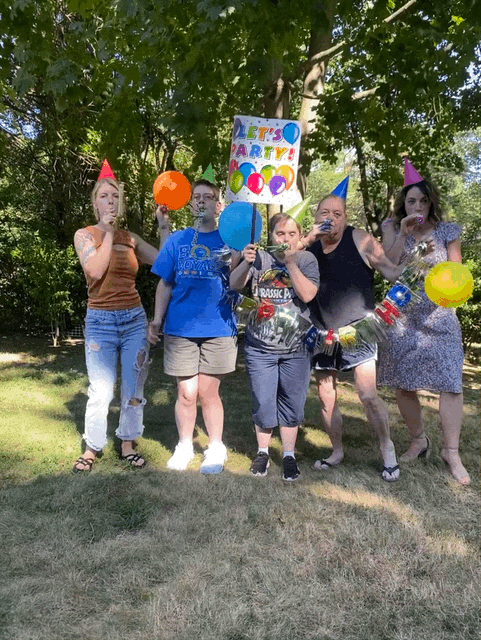 Sister Cathy Smith, of Pastoral Care, wrote her own message to the Maryhaven Community too. Sister Cathy stated, "93 Years Old! September 12, 1929, Happy Birthday Maryhaven! Answering a simple question, 'How can I help you?', The Daughters of Wisdom, a community of Catholic Nuns, responded to a need to care for children affected by the early 1900's polio epidemic. 27 children arrived via the L.I. Railroad from New York City, were met by the Sisters and the journey began. 93 years later, our journey continues, ever faithful to answering that first question: 'How can I help you?'. Compassion, care, possibility, enrichment, and dedication continue to shape us into our future. We celebrate and rejoice!"
After participating in this year's anniversary celebrations, the Maryhaven Community thanks everyone for their involvement, appreciation, and dedication. They are already working on the plans for next year's party!